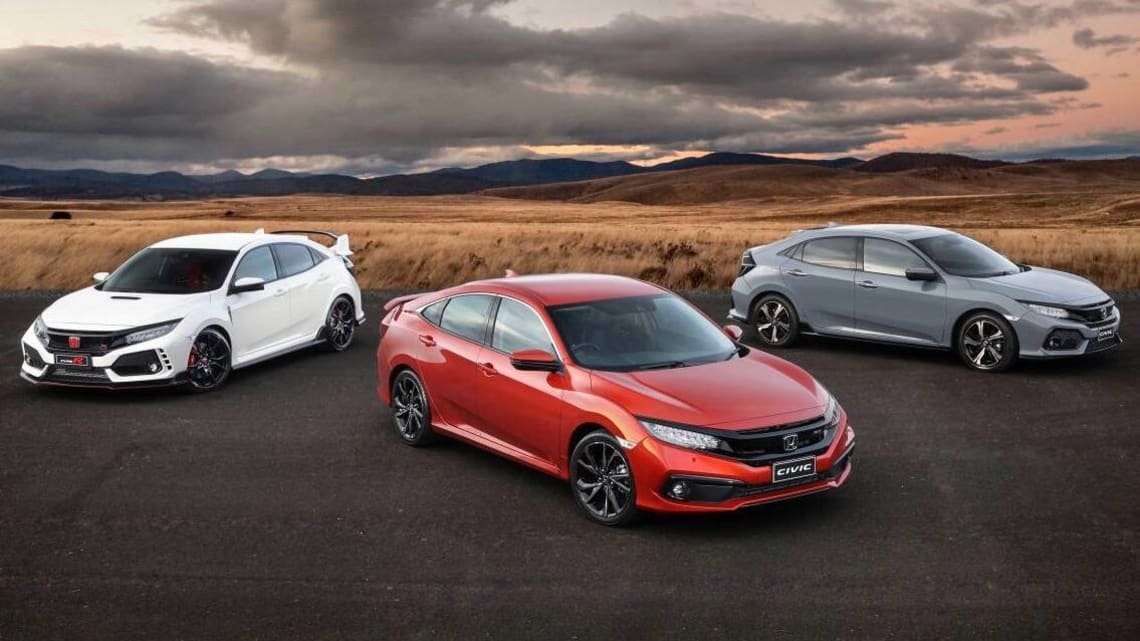 Autumn is finally here and with it comes the exciting release of the new 2020 models. While all manufacturers are gearing up to unveil their latest and greatest models, Honda is one brand that many are excited about -- and for good reasons. Honda has a lot of big projects up its sleeve, with their European electrification plans expecting to have full hybrid and all-electric powertrains across their entire line-up by 2025. But that's still a few years away and what you probably want to know is about today, this year's vehicle line-up. So here's what you should know about the 2020 lineup and why now is a great time to buy a Honda and add it to your Oak Park parking spot:
What to Expect form Honda in 2020 and Why Now's a Great Time to Buy a Honda
A New 2020 Honda Passport. Honda has quite arguably the most crossovers of any auto manufacturer, but that doesn't mean it couldn't use some more. For the 2020 production year, Honda is releasing an exciting new model: The 2020 Honda Passport. This new model is a nicely sized model that sits between the Honda CR-V and Honda Pilot. It also happens to be a 100% American-made model with both designs happening here and construction happening in Alabama. This new Honda vehicle comes available in four trims all of which offer an exciting amount of space, come standard with LED lighting, and feature an innovative automatic stop-start feature that works to reduce fuel consumption and emissions at stoplights.
An Updated 2020 Honda CR-V. Speaking of the CR-V, did you know that the Honda CR-V is one of the best-selling vehicles in the United States? It's hard say why you wouldn't want to buy a Honda CR-V. This model simply has it all, offering buyers a very whole-package kind of deal. It boasts great fuel economy, great performance numbers, great interior layout, and great safety rankings. For the 2020 production year, Honda also offered some great design updates that include a new front and rear appearance with revised lights and some interior updates to give it an even classier apperance.
A New Hybrid 2020 Honda Ridgeline. Do you dream of the versatility and cargo possibilities of a pick-up truck without the expensive trips to the gas station? If so, then you are going to love what Honda has done to their fantastic Ridgeline model. The Ridgeline has always been a forward-feeling type of truck, being one of the first of its size to feature a car-like unibody design and a clever in-truck storage bin beneath the bed. It also revolutionized how auto manufacturers saw the tailgate by offering a Dual Mode feature that allowed the tailgate to either

be dropped down or swung to the side. Now Honda is back at again with the revolutionary, only this time it is with fuel economy. The soon-to-be-released 2020 Honda Ridgeline will feature a hybrid version of the truck so that its owners can go further and do more and still spend less at the pump.
Are You Ready to Buy a Honda? Come Down to Your Local Honda Dealership Near Oak Park
Are you ready to see all of these fantastic new Honda models in person? Interested in more information on why now is a great time to buy a Honda? If so, then our dealership is always eager to answer your questions and show you why Hondas make for excellent vehicles. Visit our team today at our Oak Park area dealership to see our current models and to learn about the new 2020 vehicles as they come in.