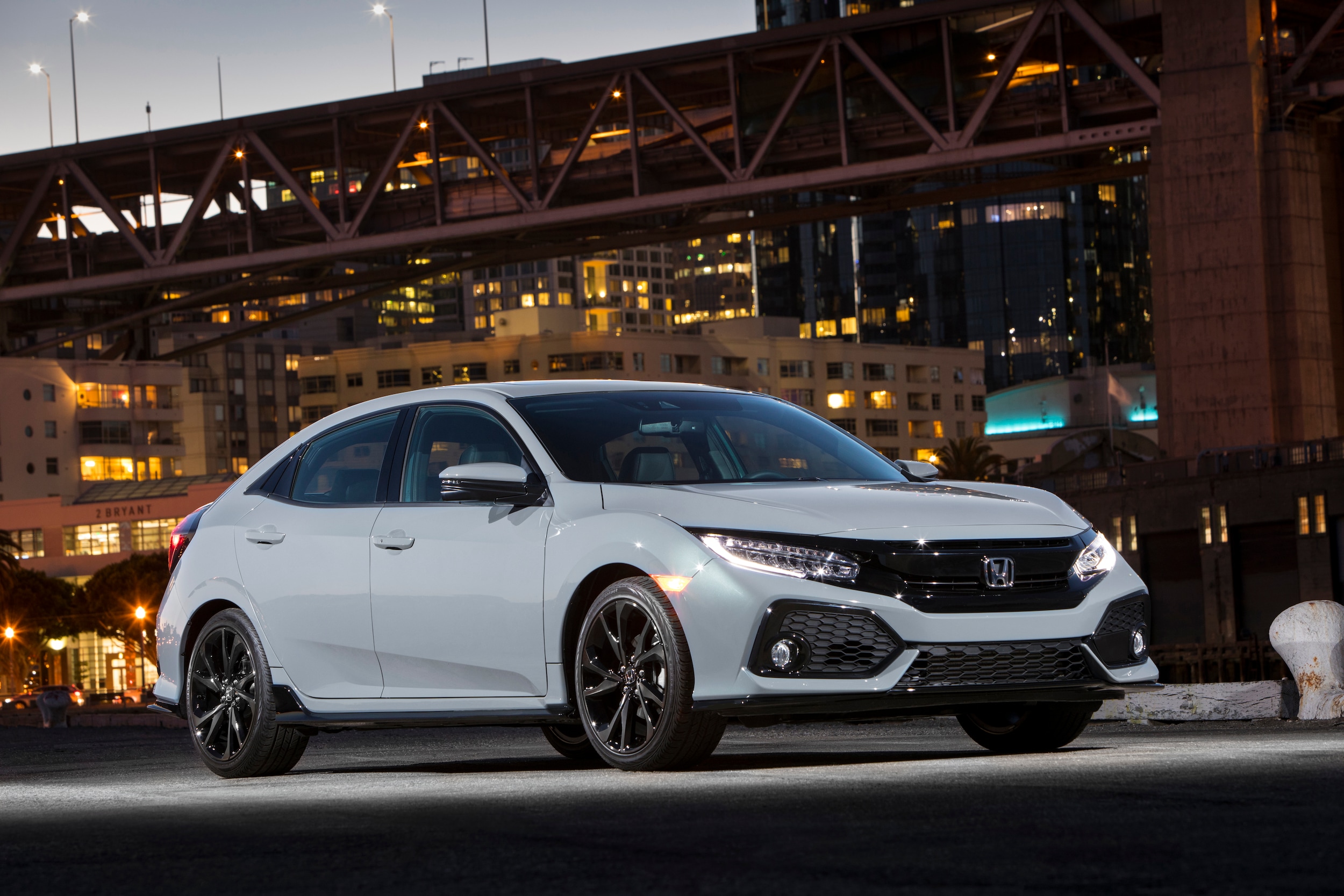 Honda has a long history of making affordable, reliable and fun vehicles that are perfect for young drivers -- and not just those who are young in years. Whether you consider yourself young or young at heart, here are some of the best Hondas available.
Honda Civic: The Car That Made Honda
The Honda Civic has long been an iconic car of the young urban driver, and the newest 2019 Honda Civic continues to offer everything that has made the model so popular. It's priced with an MSRP below $20,000, has a 5-star Overall Safety Rating from the NHTSA and gets up to 36 highway miles per gallon. Of course, it's also infused with a sense of style and plenty of technology (including standard Honda Sensing and Bluetooth HandsFreeLink).
If you're looking for a car that's going to be reliable and not break the bank, the Honda Civic does both with just a little flair. The new 2019 models are excellent choices, and there are also many certified pre-owned ones that offer substantial savings off the new MSRP.
Honda Civic Coupe: Sleek Two-Door Style
The Honda Civic Coupe offers many of the Honda Civic's benefits in a two-door package. For both college students and retirees, the reduced backseat access isn't a major issue and the distinctive form brings a little more style.
Compared to the 2019 Honda Civic, the coupe version is similarly priced (starting at $20,650) and has many of the same features. It also increases the maximum highway fuel economy slightly to 39 miles per gallon, thanks largely to reductions in weight and drag.
Honda Civic Type R: The Civic That Gets Noticed
For more flash and flair, the Honda Civic Type R brings an attitude that's sure to get noticed. Although inspired by the beloved Civic, the Civic Type R brings more performance and flair.
The heart of the 2019 Honda Civic Type R is a turbocharged inline four-cylinder that generates 306 horsepower and 295 pound-feet of torque, and it'll have you cruising at highway speeds in seconds. This powerhouse is complemented by three drive modes, an adaptive damper system, Brembo performance brakes, a rear spoiler and more.
The 2019 Honda Civic Type R costs substantially more, coming in at $35,700 before packages and discounts. If you have the budget, though, this may be the most exhilarating Honda to drive.
Honda Fit: Affordable Hatchback Versatility
Extremely affordable, nicely compact and highly versatile, the Honda fit is a go-to choice for drivers who want lots of room in little space. The 2019 version of the hatchback starts at only $16,190, and certified pre-owned ones can be found for even less. At this price, drivers still get Honda's style, reliability, and safety. They also have a hatchback that measures less than 162 inches long yet offers up to 52.7 cubic feet of cargo space (16.6 cubic feet with the rear seat up).
If your primary concerns are budget and interior space, a new or certified pre-owned Honda Fit is one of the best Hondas -- not to mention one of the best options from all automakers -- you could buy.
Find Your Next Honda
No matter whether you're young in years or young at heart, you'll find each of these models at McGrath City Honda on W. Grand Ave in Chicago. Make the drive over from Des Plaines or Oak Park Monday through Saturday, and see the selection of new and certified pre-owned Honda vehicles. You're welcome to test-drive any you like, and you may just decide to take one home.