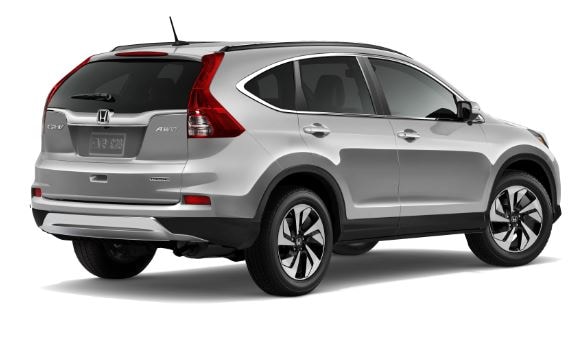 Buying a new vehicle is a big financial move and if you have questions about financing a Honda, know that you are not alone. Financing a vehicle can make even the financial savviest pause and wonder what to do. Here at McGrath City Honda, our experienced, friendly finance team are here to answer any and all of your questions. But if you aren't quite ready to make that phone call or visit us in person at our Chicago area dealership, you can get started learning more about financing a new vehicle with the following answers to some of our most commonly asked questions:
Financing a Honda: 4 FAQs Answered
How much money do I need to put down?

There is no set amount, nor is there a general rule, such as with financing a home. Rather, determining how much money to put down on a new vehicle will vary depending upon a person's budget, the vehicle itself, and whether or not a trade-in is used to offset the costs. It's also a good idea for new car buyers to keep in mind that first car payment before deciding on how much to put down.

I have poor credit, does this mean I will never qualify?

Credit scores only reflect a person's credit risk at the time the score is run and are updated regularly to reflect new information that is added to bank and credit bureau files. These scores are a way for different lending institutions to rate your risk and so long as you continually pay other outstanding loans and bills on time, your credit will slowly improve. The better it improves, the better interest rates you can expect to receive, thereby saving you money. That said, even if you have bad credit, you may still qualify to finance a new Honda! Our team is interested in helping all of our clients find the right vehicle at the right price and with the right terms for their driving lifestyle and budget.

Is it better to lease or finance a new vehicle?

Whether it is best to lease or finance a vehicle will depend on several factors, including how often you'll be using the vehicle and how long you plan on keeping it. Those who drive a lot of miles every day or every week will likely be better off investing in buying and financing a new vehicle. However, if you keep your miles fairly low and are interested in upgrading to a newer vehicle in a few years as more technologies come out, then you should likely consider leasing a new vehicle.

Is it possible to finance a used car?

Yes! If you want a quality pre-owned vehicle but are worried it costs more than you can afford up front, then it is possible to secure financing. If you're interested in this form of financing a Honda, then consider browsing our selection of Certified Pre-Owned vehicles -- which are vehicles that are just a few years old and frequently with less than 50,000 miles on the odometer.
Learn More By Visiting Us at McGrath City Honda
Of course, to learn whether or not you qualify for financing a Honda, whether Certified Pre-Owned or brand new, you will want to come down and speak with our finance team yourselves. We'll show you our inventory and help find you the right price and rates for your finances. So if you're in need of a vehicle upgrade, why delay any longer? Contact McGrath City Honda online or call us at 866-803-1302 to schedule a friendly consultation with one of our experienced finance members.