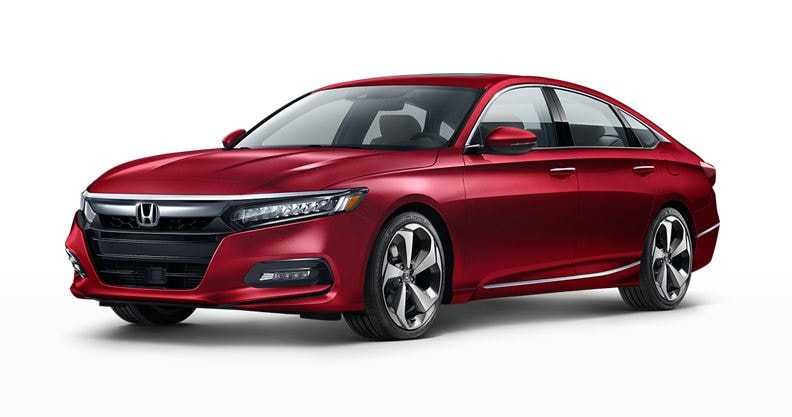 When Does My Honda Accord Need Servicing?
The Honda Accord has a long track record as a reliable vehicle, but even the most reliable vehicles need servicing periodically. If you own one of these cars, regardless of what year it is, here are the four times you should bring it into an official Honda dealership for service.
When the Car Needs Manufacturer-Recommended Maintenance
To start with, all vehicles should have routine maintenance performed according to their manufacturer-recommended intervals. Each automaker provides specific intervals for services like oil changes, tire rotations and air filter changes, and ignoring these services can lead to multiple problems. If you go too long without having recommended maintenance done, performance will suffer and major problems can develop.
While there are many similarities among manufacturer-recommended maintenance schedules, you should follow the one that's specifically for your Honda Accord. You'll find the schedule in your car's owner's manual, or you can contact the service department at McGrath City Honda and ask them to check which services should be done and when. The service department can easily look up any Honda's recommended maintenance schedule and is happy to assist you with this.
When a Technician Notices a Potential Issue
While maintenance schedules cover a lot of the services that your Honda Accord will need, sometimes other issues that aren't addressed in these schedules arise. Technicians look for any additional issues when they perform routine service, and they'll let you know if they see any.
If a Honda-trained technician brings an issue to your attention, discuss when the best time to have the problem repaired is. Sometimes it's necessary to immediately address the issue because it's a safety concern or could lead to more extensive problems, but other times you can safely delay having the matter fixed for a little while.
Whatever your technician recommends, you'll be wise to heed their advice. Honda-trained technicians are specifically trained on how to care for Honda vehicles, and they know what's best for your Honda Accord.
When Certain Dashboard Lights Come On
When you notice a dashboard light come on, the light requires investigation. Whether your dash light calls for a service appointment, and when that appointment should be made if it does, depends on what light is activated.
Your owner's manual will list all of the dashboard lights that your Honda Accord has and what each one means. Generally speaking:
Green and blue lights are informative but don't require service
Yellow lights require attention but you can continue to drive a little ways
Red lights require immediate attention
Depending on the light that comes on, you might be able to take care of the matter yourself or you may have to bring the car to a Honda dealership's service center. For example, a parking brake just needs to be disabled before driving but a power steering failure necessitates repair.
When You Notice Something Amiss
Even with all these safeguards in place, you might notice an issue that otherwise is overlooked. After all, no one knows your Honda Accord as well as you do. Even though technicians service these cars regularly, you're the person who's driving your particular car every day.
If you ever notice something strange and think there could be a problem, bring your car into a Honda dealership and explain what's going on.
Service Your Honda Accord at McGrath City Honda
When your Honda Accord needs service, bring it to McGrath City Honda at 6750 W. Grand Ave., Chicago. McGrath is the Honda dealership that's close to Des Plaines and Berwyn, and the service department is open Monday through Saturday.