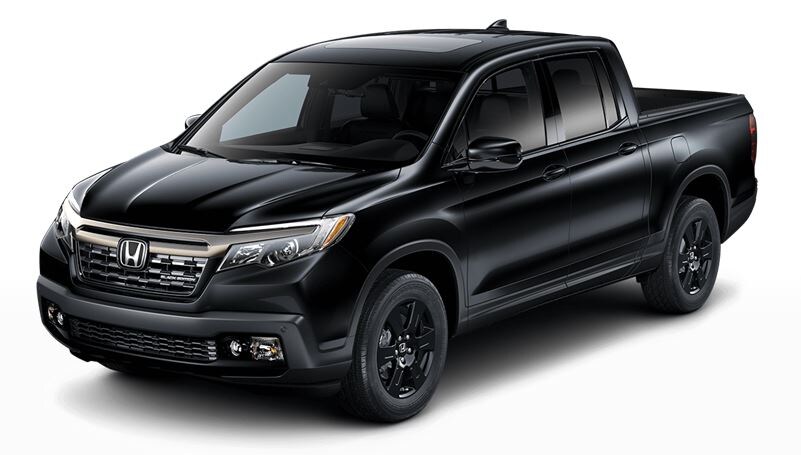 How Reliable is the 2019 Honda Ridgeline AWD Sport Pickup?
The 2019 Honda Ridgeline AWD Sport has the towing capacity (5,000 pounds), payload (1,686 pounds) and features (including tri-zone climate control, 18-inch wheels and smart entry) that make it a beast among pickups. Perhaps most importantly, though, this is one truck that's built to last for a long, long time.
Proven Honda Reliability
To begin with, the reliability of this pickup is stamped right on the grille. The Honda logo is synonymous with quality, and Honda has built its name largely on long-term reliability. Every Honda is engineered to perform well and constructed to last for many miles, and that's as true for the 2019 Ridgeline AWD Sport as it is for any of the automaker's other models.
If you're unfamiliar with Honda's reliability, just do a search for pre-owned Honda vehicles near Cicero and Des Plaines. You'll find many available, including a number of pre-owned Honda Ridgelines, and some will likely have high mileage and still be running well.
Unibody Design
As the only midsize pickup currently offered to feature a unibody design, the 2019 Honda Ridgeline AWD Sport bucks conventional thinking in favor of innovation. Whereas the new Ford Ranger, Toyota Tacoma, Chevrolet Colorado and GMC Canyon all feature body-on-frame design, the 2019 Ridgeline is made of a single, solid piece.
This unique construction allows the 2019 Ridgeline to offer a class-exclusive independent rear suspension and maintain a fairly light curb weight. Both of those result in a smoother ride and more responsive handling, and they also help a little with long-term reliability. The suspension capably handles any load within its maximum rating, and the components have to support slightly less weight on a day-to-day basis -- even when driving empty.
Above-Average Predicted Reliability
For an objective, third-party evaluation, look no further than J.D. Power's rating of the 2019 Ridgeline. The organization gave the pickup an above-average predicted reliability rating, recognizing it as one of the more well-built vehicles of the year.
Honda's Warranty Coverage
Providing the ultimate assurance regarding reliability, all new 2019 Honda Ridgeline Sport AWDs come with Honda's widely recognized warranty. Standard warranty coverage includes a:
3-year/36,000-mile limited new vehicle warranty

5-year/60,000-mile limited powertrain warranty

3-year/36,000-mile limited replacement/remanufactured parts warranty

Lifetime limited replacement exhaust components warranty
Should you ever have a covered issue with a 2019 Honda Ridgeline Sport AWD pickup, your local Honda dealership will take care of it.
Find a 2019 Honda Ridgeline Sport AWD Pickup
This truck will serve you well for a long time to come, and you'll fall in love with it the moment you start driving. To schedule a test-drive of a 2019 Honda Ridgeline Sport AWD pickup, contact McGrath City Honda. The dealership's nearby at 6720 W. Grande Ave., Chicago and open six days a week for your convenience. Monday through Saturday, you're welcome to take this truck for a trial run.