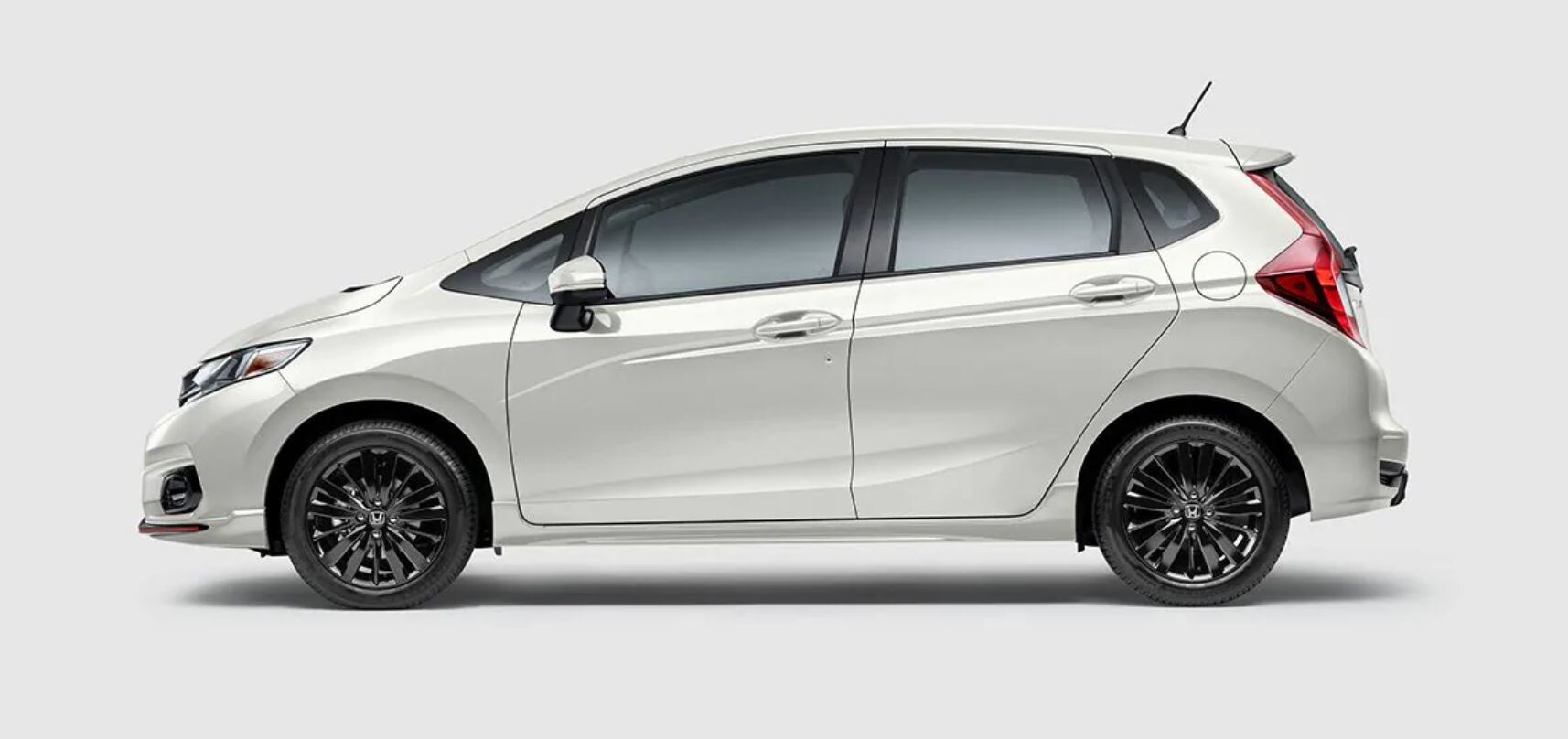 Gone are the days of over-sized SUVs for now is the time for efficiency. Whether you aim to save the environment or just your bank account, purchasing or leasing a fuel-efficient vehicle has become a highly popular consumer trend - and few automotive companies have taken as much of an advantage of this as Honda. Honda has for years focused on engineering efficient and fun vehicles and the 2019 Honda Fit is a wonderful example of that.
The Honda Fit is a spacious economy-minded hatchback that is a great fit for Chicago area car buyers. It has looks, it has mileage, and it has so much more. Just take a quick look at the following reasons why so many Chicago drivers just like you are choosing to skip the expensive SUVs and go for the 2019 Honda Fit:
4 Reasons to Test Drive the 2019 Honda Fit
Smooth handling that's a perfect fit for city driving.

Chicago is no small place. It is, in fact, the third largest city by population in the United States, with plenty of roads, alleys, and avenues for that population to traverse. Of course, this also means you are rarely the only one on the road and thus when you drive in such a heavily populated place, you want a vehicle that handles adeptly at your fingertips. The 2019 Honda Fit is that vehicle. This model is swift and nimble, making it easy for drivers to zip up on the highway and quickly change lanes with ease. This, its stellar steering system, and compact stature also make it a vehicle that's easy to parallel park and navigate within bustling shopping centers.

Outstanding comfort with spacious seating.

The 2019 Honda Fit is a hatchback that is generally put in the compact car class, but don't let that fool you as this model is very spacious and well appointed. Both the front and back row feature plush seating with outstanding lumbar support that's ideal for long drives, both in terms of distances and hours spent sitting in rush hour traffic. The cabin features great sound dampening materials to offer a quiet ride free of annoying outside traffic noises.

Great cargo capabilities.

But it isn't just the cabin that's spacious! The roominess of this vehicle also extends to the rear cargo area. Owners of the 2019 Honda Fit will enjoy an ample 16.6 cubic feet of cargo space behind the rear seats that is accessible via the rear hatch. That's plenty of space for day-to-day items and things like light camping gear, luggage, and school supplies. Need a touch more space? The back seats fold flat to open up the cargo capacity of this hatchback to 52.7 cubic feet.

Superb fuel economy

. Of course, one cannot forget about the fuel economy! The 2019 Honda Fit offers an incredible EPA-estimated 33 miles per gallon in the city and 40 mpg on the highway when equipped with the automatic transmission. There's also a CVT version of the hatchback that offers a bit smoother shifting capabilities with just a slight downturn in fuel economy to the tune of 31 mpg city and 36 mpg highway.
Test Drive the 2019 Honda Fit at Your Local Honda Dealership Near Berwyn
Are you ready to see why so many people have been choosing this efficient, comfortable, and spacious hatchback as their next vehicle of choice? Then come on over and visit our friendly dealership of McGrath City Honda where we're proud to have a wide selection of the 2019 Honda Fits as well as other new Honda models to choose from -- all available with exciting new car financing and leasing deals.