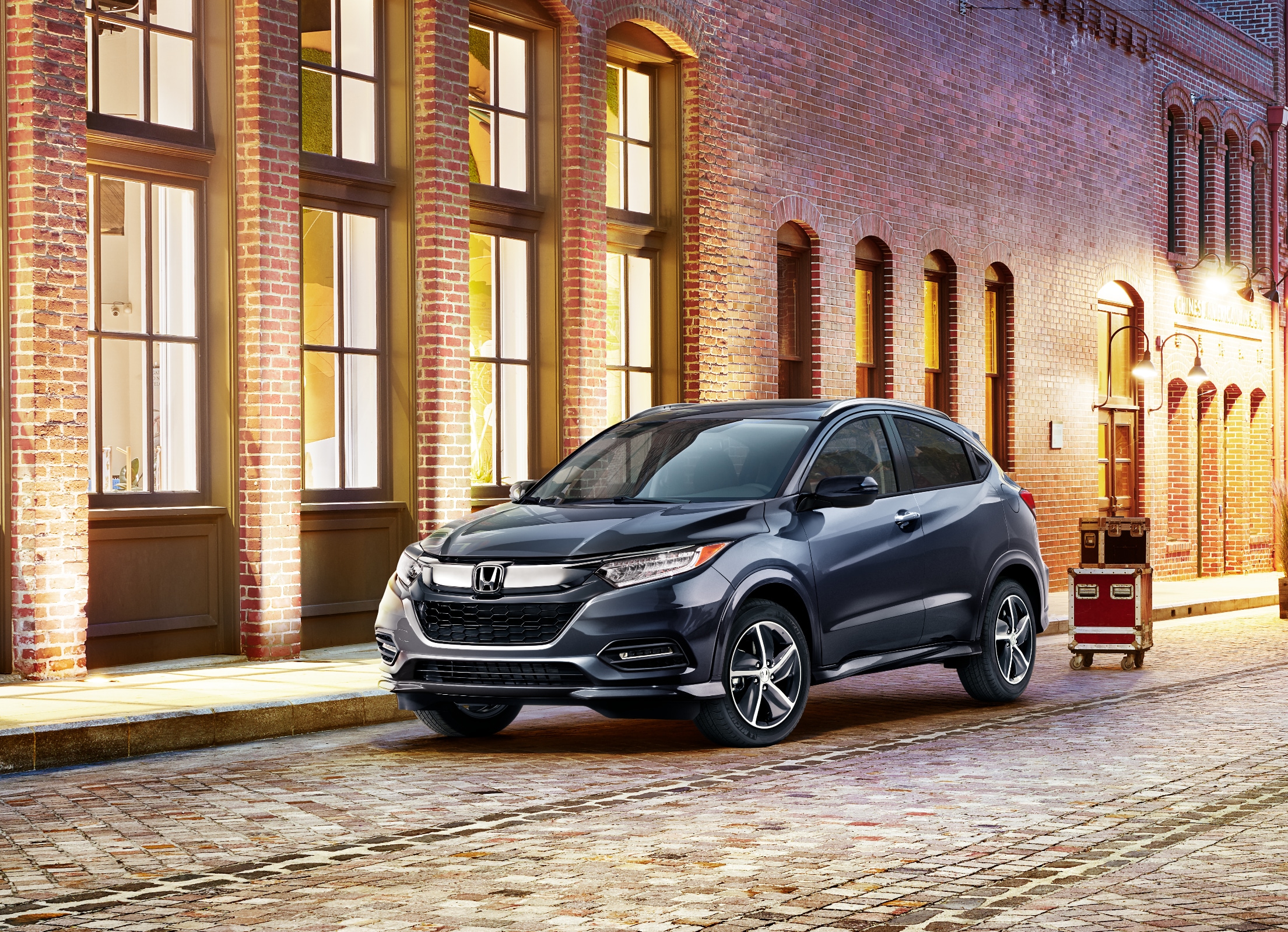 When it comes to buying your first vehicle as a retired couple, you're likely going to want to look at more than just horsepower and price. You're going to want to consider what it is about this new stage of your life that you're looking forward most to and what is the best Honda to meet those new wants. For example, while good visibility is an important feature to look at for those with declining eyesight, more personal choices might range from good fuel economy to cover those long trips to see the kids up in Wisconsin or maybe you've only had pre-owned cars and this time you want the best Honda with the best upscale features. The good news is Honda has a little bit of everything so that finding a perfect vehicle fit for you and your partner just takes a touch of research. So start here with the following look at a few of the best Honda vehicles for retired couples:
A Look at a Few of the Best Honda Vehicles for Retired Couples
2019 Honda Fit. The Honda Fit is a solid all-around compact car that's available at an incredibly low starting MSRP of $16,190. It's a model that has tons of storage options with little nooks and crannies throughout the cabin, comes outfitted with an impressive array of safety gear, and gets stellar fuel economy. In fact, if you love going out of town and need a vehicle that you'll save at the onset and keep on saving then you'll really appreciate this model's EPA-estimated 33 miles per gallon in the city and 40 mpg on the highway.
2019 Honda HR-V. Last year's

2018 Honda HR-V

made U.S. News's ranking of 2018 Best Cars for the Money, and for good reason! Similar to the Honda Fit, the Honda HR-V boasts an outstanding combination of value and quality. Have several grandkids or post-nest puppies you need to haul around? then you'll love the spacious second-row this subcompact SUV offers. Or maybe you have a lot of toys that need hauling, such as an overhead rack full of camping supplies? Then you will really enjoy this model's peppy 1.8-liter four-cylinder engine that generates 141 horsepower and 127 pound-feet of rotational force.
2019 Honda Civic Type R. Or maybe you really, really want a powerful vehicle? Maybe that bit about horsepower doesn't pertain to you and your partner and what you are looking for in a post-work world is something that is sleek and speedy. If so, then you want to check out the 2019 Honda Civic Type R. This fast car sports an incredible 2.0-liter turbocharged four-cylinder engine that delivers 306 horsepower and 295 pound-feet of torque. But it isn't just able to go from zero to 60 mph in 4.9 seconds, it also offers outstanding handling. This model is comfortable and fun to drive with stellar handling capabilities. What makes it different from other vehicles in Honda's lineup is that it boasts what is called a Dual Axis, a front-strut suspension that eliminates excessive torque steer.
Find Your Best Honda Vehicle at McGrath City Honda
While this might be our list of best Honda vehicles, it is by no means the only list of best Honda vehicles. To find the perfect vehicle for you and to see if any of the vehicles on the above list are right for you, then come on down and visit us at McGrath City Honda. Our dealership is proud to offer a wide selection of Honda vehicles for you and your partner to browse, test drive, and ultimately choose from!