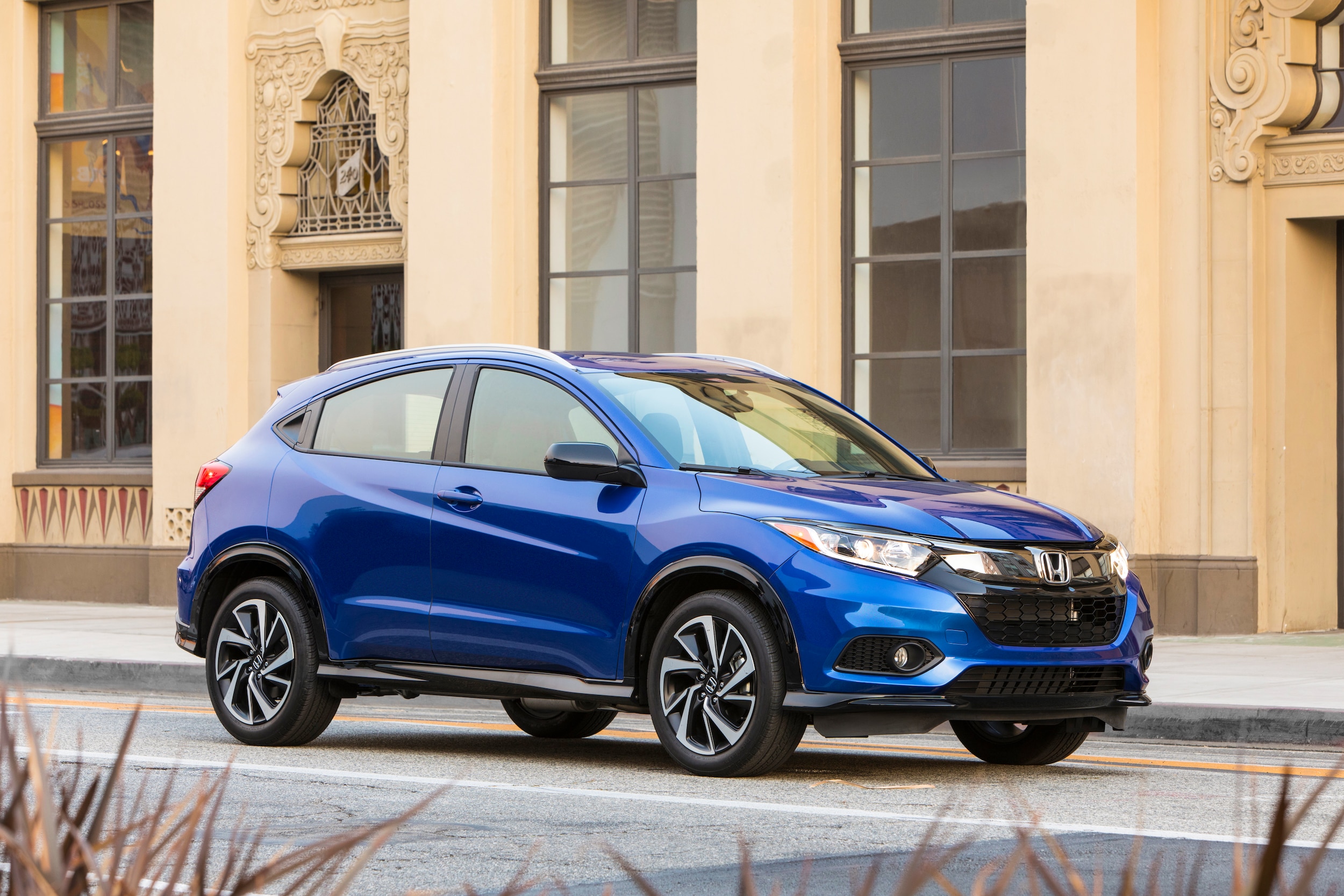 The 2019 Honda HR-V is the little crossover with big capabilities. When it comes to carrying cargo and passengers through Chicago's crowded streets, this model is a true standout.
Large Cargo Capacity in Limited Size
In terms of sheer measurements, the 2019 Honda HR-V offers a substantial amount of cargo space considering the vehicle's subcompact size. There are between 23.2 and 24.3 cubic feet behind the rear seat, which is sufficient for most everyday needs, and that can be expanded to somewhere between 55.9 and 58.8 cubic feet when necessary. With either setup, the model outdoes most similarly sized competitors in terms of sheer cargo space. (The ranges are due to variance depending on trim and chosen features.)
Innovative Cargo Hold Features
It's not just the size of the 2019 HR-V's cargo hold that is impressive, though.
First, there's an available hard cargo cover that keeps stored items shielded from harmful UV rays and out of sight of passersby.
Second, Honda's unique second-row Magic Seat makes it easy to stow objects of various sizes in the cargo hold. The Magic Seat can easily be folded flat (without removing any headrests) so that it's flat with the cargo area floor. Alternatively, either or both portions of the 60/40-split Magic Seat can be folded to accommodate large items.
In "tall mode," it's easy to fit a large plant or two mountain bikes with their front wheels removed. Of course, you can also store a unicycle standing on its wheel, an artistic sculpture or any other unusually shaped object you might want to move.
Towing Capacity for Small Trailers
In the event that you need to haul something behind the 2019 HR-V, a hitch can be installed and trailer hooked up. Towing capacity tops out around 1,016 to 1,100 pounds, which admittedly isn't a ton of power. If you have a small camper, utility trailer or personal watercraft, though, this may be perfectly adequate.
Additionally, don't underestimate how much easier it is to pull a trailer around Oak Park or Berwyn's congested streets when you have a smaller vehicle. Sometimes having a pickup truck or three-row SUV that can tow a lot more isn't actually all that helpful if you don't need to pull that much weight.
Comfortable Seating for Five
Like most crossovers, the 2019 HR-V seats up to five people including the driver. What's nice is how comfortably it accommodates five, especially considering the smaller size.
No matter where people sit in the 2019 HR-V, there's bound to be comfortable because there aren't many substantial differences in the size of the front and back seats. Allowing for slight differences due to trim:
Headroom measures around 39.5 inches up front and about 38.3 inches in back
Legroom measures 41.2 inches up front and 39.3 inches in back
Should room measures 56.8 inches up front and 54.5 inches in back
Hip room measures 53.1 inches up front and 47.4 inches in back
Whether seating adults or infants in car seats, there's still enough space to go three abreast in the backseat even with the minor decrease in hip room.
Test Out the 2019 Honda HR-V
To check out these capabilities in person, test drive a 2019 Honda HR-V at McGrath City Honda. Conveniently located at 6720 W. Grand Avenue in Chicago and open six days a week. McGrath has a full selection of new Hondas -- including the 2019 Honda HR-V!