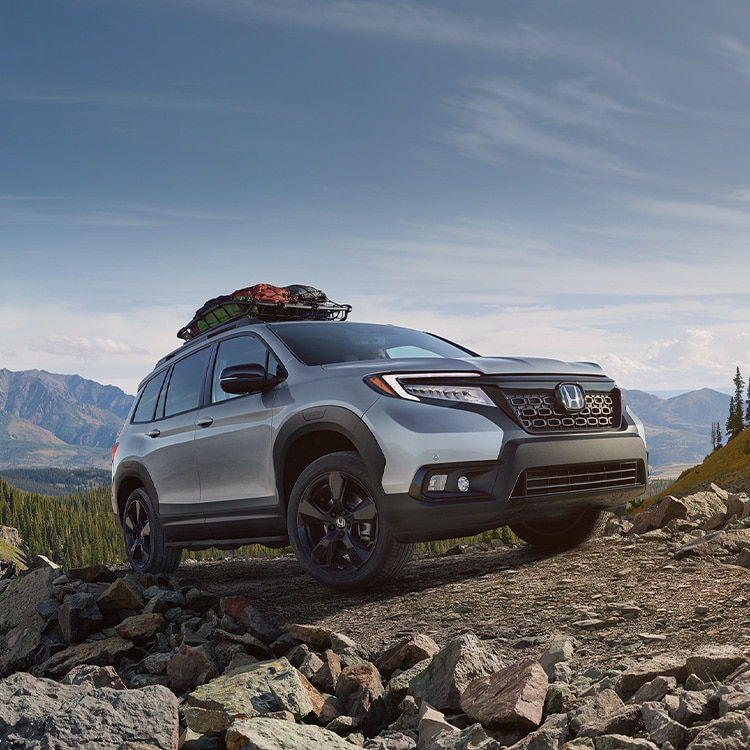 Honda has a long history of producing great cars, crossovers and other models, and this year promises to be particularly exciting. As we head into the new year, here are five 2020 Honda vehicles to keep your eye on.
2020 Honda Fit: New Engine and Sleek Design
The Honda Fit is due for a complete makeover this year, and the redesign has been in progress since at least 2018. Expect the 2020 Honda Fit to feature a sleeker, more horizontal aesthetic, and it should come with a new engine. Hints suggest that Honda's going to rely on a 1.0-liter turbo three-cylinder that's been proven overseas. Compared to the current engine, the new one should offer comparable power and even better fuel efficiency.
2020 Honda Passport: Rugged Capabilities
The Honda Passport debuted in 2019 as a five-seat SUV that plays big brother to the ever-popular Honda CR-V.
The 2020 Honda Passport will likely be quite similar to its previous generation, but more drivers will become aware of the Passport's capabilities. As awareness grows, an increasing number of drivers will likely opt for this mid-size model. The smaller size and improved performance are a winning combination.
2020 Honda Civic Type R: Two Performance Versions
The Honda Civic Type R is a high-performance hatchback version of the classic Honda Civic, but it's had low production numbers in recent years. That'll likely change in 2020, when the automaker is expected to ramp up this hot hatchback.
In addition to increasing production of the Civic Type R, Honda will probably also give the model an aesthetic facelift. The mid-cycle facelift could result in two different versions of the 2020 Honda Civic Type R being released, with one offering a lower price point and the other having more luxury features.
2020 Honda Pilot: Continued Success
The 2020 Honda Pilot is already available on dealers' lots, and it carries over mostly unchanged from last year. Don't mistake the lack of change for a lack of innovation, though. The 2019 Honda Pilot was one of the most successful three-row SUVs, offering a superb combination of size, power and features, and the newest version does the same. If you didn't get to see last year's model, make sure you test-drive this year's before purchasing anything comparable.
2020 Honda CR-V: Aesthetically Altered
The 2020 Honda CR-V should receive a moderate aesthetic redesign, but it'll retain the key elements that make this such a great crossover SUV. The new version will probably have the same fuel-efficient engine and overall versatility, but a few of the features may be altered to further enhance the driving (and riding) experience.
See the New 2020 Honda Vehicles
To see any of these or Honda's other new vehicles when they debut, stop by McGrath City Honda. These models will be ready for test driving as soon as they become available, and McGrath always has a wide inventory to check out.
You'll find the dealership near both Cicero and Oak Park, at 6720 W. Grand Ave. in Chicago, and it's open six days a week. Stop by when you can, and come prepared to be impressed by what Honda's has coming out this year.