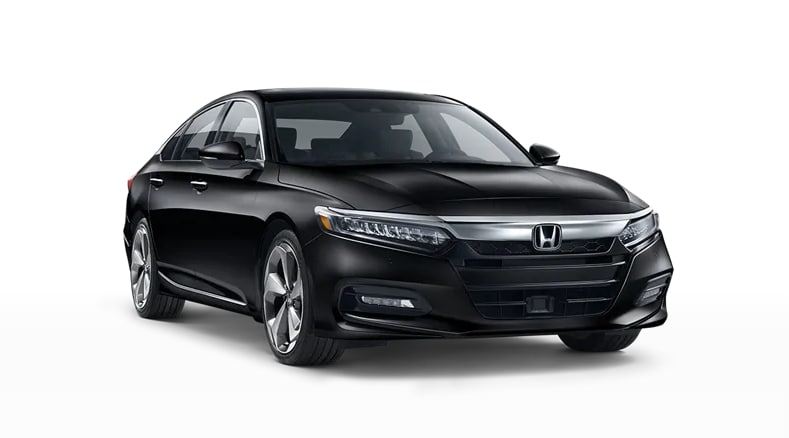 7 Reasons to Lease a 2019 Honda Accord LX Sedan
From features to value, there's a lot to love about the 2019 Honda Accord LX Sedan. If you're in the market for a new car, here are seven reasons to lease this popular model and trim.
1. Following a Car of the Year Winner
There are few changes between the 2018 Honda Accord and this year's version, but that's not a bad thing.
The Accord received a complete redesign last year, and the redesign was an immense success. The 2018 Honda Accord was named the coveted and prestigious North American Car of the Year. This year's version simply continues what made the Accord the best car on the continent a year ago. You won't be disappointed with what the 2019 version offers.
2. Providing Power and Fuel Efficiency
With regards to features and equipment, the headliner is the 2019 Honda Accord LX Sedan's peppy and fuel-efficient 1.5 turbo. Paired with a continuously variable transmission for optimal performance, this engine delivers 192 pound-feet of torque and 192 horsepower while also getting 30 city/38 highway miles per gallon.
With this combination, the sedan is a blast to drive and you don't have to worry about fuel costs. You'll be zooming down straightaways and saving at gas stations.
3. Affording a Fun Driving Experience
The driving experience that the turbocharged engine affords is only enhanced by a performance-oriented suspension system. McPhearson front struts and an independent multi-link rear suspension adapt to every change in the road, enabling you to zip around corners and not just down straightaways.
4. Playing Music Properly
Inside the cabin, a combination of a 160-watt sound system and active noise cancellation ensures you hear music the way it's meant to be experienced. Every note comes through with clear definition, and there's not a lot of road noise to detract from your listening experience. Hook up your Bluetooth or USB device, and enjoy the sounds of your favorite melody.
5. Protecting with Honda Sensing
To keep you safe while on the road, all 2019 Honda Accord LX Sedans come complete with the Honda Sensing Suite. This array of driver assists includes collision mitigation braking, traffic sign recognition, lane-keeping assist, road departure mitigation, and adaptive cruise control, all of which can be invaluable when they help reduce the risk of an accident.
6. Offering an Excellent Value
While all of the above applies to every version of the 2019 Honda Accord Sedan, the LX trim is especially enticing. As the base trim, it offers the best value. MSRPs start at only $23,720 -- and that's before any discounts or incentives. Few other cars compare, and almost none do at this price point.
7. Making the Deal Even Better
While not the only purchasing option, leasing a 2019 Honda Accord LX sweetens the deal even more. A lease turns the value-oriented $23,720 MSRP into low monthly payments so that you can drive a great car without breaking the budget. While exact monthly costs vary, they're almost always extremely affordable.
Get a Deal on a 2019 Honda Accord LX Sedan
To see what leasing a 2019 Honda Accord LX Sedan would be like for you, come to McGrath City Honda at 6720 W. Grand Ave., Chicago. The sales team would be glad to show you what makes this model and trim so special, and the finance team can help you explore all leasing (or other purchasing) options. Both teams are here six days a week for your convenience, so make the drive over from Berwyn or Cicero as soon as you can.