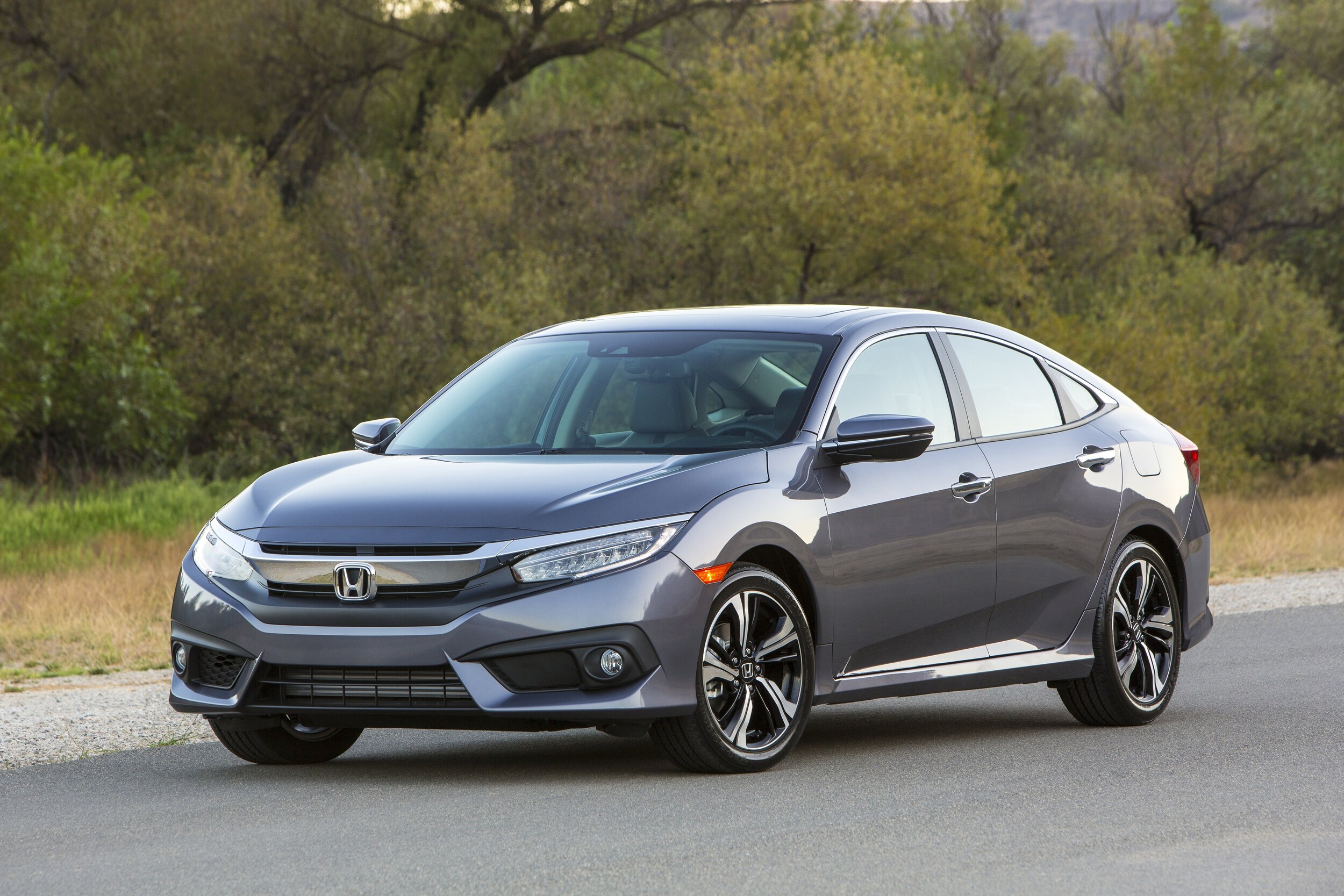 The Honda Civic first debuted in the United States in 1973, and it couldn't have come at a more opportune time. This was the year in which both new safety and emissions regulations when into effect and OPEC initiated its oil embargo and all of America felt the pains of an oil crisis. With the 1974 Honda Civic performing at an unprecedented 29.1 miles per gallon and including all of the right equipment to surpass the new regulations, this car must have seemed almost too good to be true! The car became an overnight success and that success continues with the Honda Civic consistently outselling its competition. And so if you're thinking about buying a Honda Civic, whether it's this year's or last's, you're in good company!
Of course, even when buying a best-seller like the Civic, you undoubtedly have your questions. The following is a quick look at a few of those most common questions and their correct answers:
4 FAQs About the Honda Civic
What is the break-in period of my new Civic? For brand new Civics and similarly sized sedans, we recommend keeping a 750-mile break-in period in mind. This break-in period is a time in which auto manufacturers recommend careful driving and the avoidance of any full-throttle starts, quick acceleration, and hard braking. This will help prevent against sudden defects from arising and will help improve the overall longevity of the vehicle when combined with proper maintenance.
What should I know about this 'proper maintenance' for my Honda Civic? The most important maintenance calendar to keep in mind is for your oil changes, which for newer Honda Civics should be done ever 7,500 miles or 12 months (whichever comes first). During your first year, however, we recommend going in sooner so that your mechanic can ensure your vehicle has been properly broken in and nothing is amiss. If you are leasing the vehicle and plan to trade it in at the end of your term, please note that timely oil changes and other service visits are just as important to you as the condition of the vehicle as how accurately you've followed the recommended service visits will be evaluated at the end of your leasing period.
Does my warranty require Honda technicians to perform routine maintenance? While we would love to have your business for everything from oil changes to tire replacements, it is not required by your warranty. So long as you have your Civic serviced by any qualified service facility or person, keep receipts as proof of completion, and fill out the included Maintenance Record, you are good to go and safe under warranty! That said, when it comes to warranty repairs, you do need to go to an authorized Honda dealer -- although it can be any authorized Honda dealer -- to have the repair or part replacement done.
If I end up selling my Civic before the warranty expires, does the new owner also get coverage? Absolutely! All American Honda warranties will stay attached the vehicle even if it goes through two, three, or more owner changes within the span of its year and mile limits. In fact, you'll find an easy Change of Address or Ownership Notification in the back of your Honda Civic's Warranty Information booklet that will provide all the details should you sell your car.
Check Out Our Selection of Honda Civics and Learn More About This Fantastic Model
To learn more about the Honda Civic and to test drive both new and used versions of this model, come on down and visit our local team at McGrath City Honda.