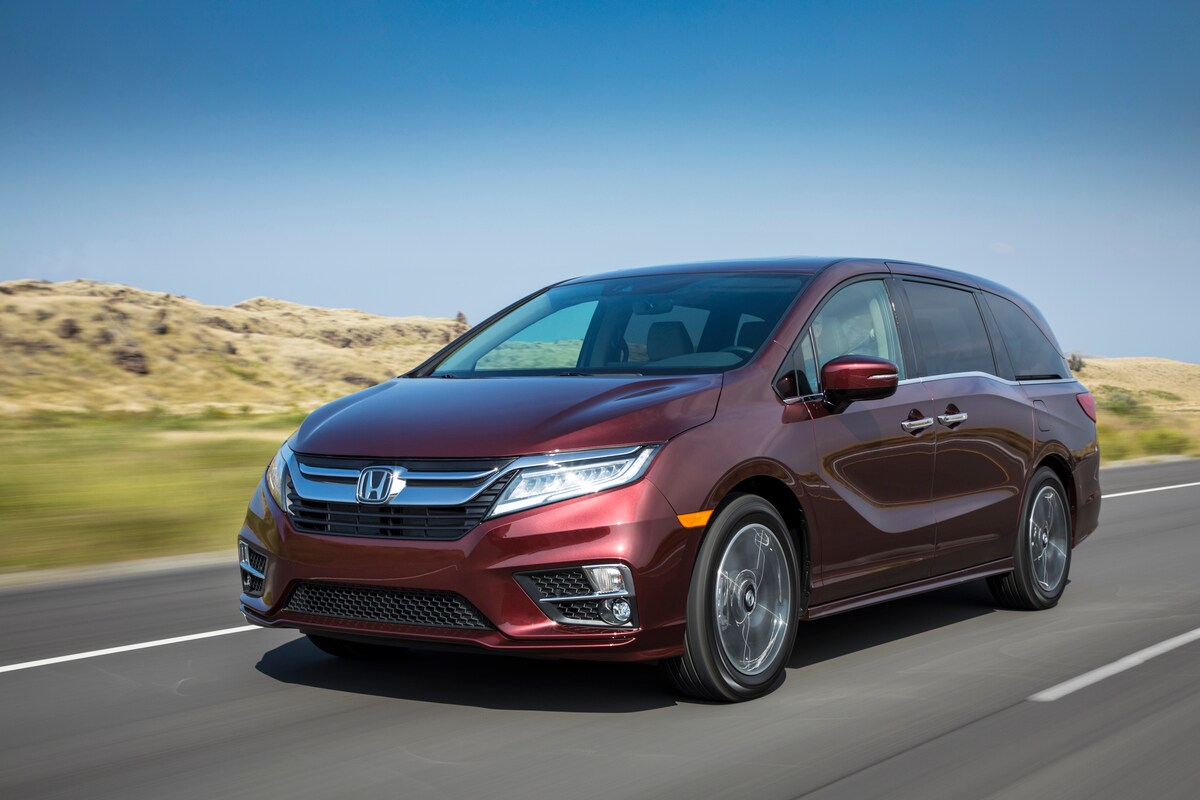 When you want to go big for the family, no other vehicle can match the stellar family-loving package that is the 2019 Honda Odyssey. This minivan simply hits it out of the park when it comes to style, comfort, features, performance, and safety. It's a stellar all-around pick, but like every discerning Chicago car buyer, you might be asking yourself but is it the right stellar, all-around pick for me and my family. Well, while the very best way to understand what's so great about the 2019 Honda Odyssey is to come down and get behind the wheel of one at our Chicago-area Hondadealership, you can start to get an idea of what this vehicle is like with the following look at what a test drive in the 2019 Honda Odyssey might feel like:
What You Can Expect When Test Driving the 2019 Honda Odyssey
Acceleration & Power
When it comes to the minivan class, most don't expect an exceptionally quick or nimble vehicle. But the 2019 Odyssey breaks such assumptions as this is anything but your typical people-hauler.
Underneath the hood of this updated minivan is a 3.5-liter V6 engine that offers a generous 32 horsepower increase over last year's model. This V6 engine generates a noteworthy 280 horsepower and is paired with a nine-speed automatic transmission (there is also a 10-speed automatic transmission available on higher level trims).
This brawnier engine gives the Odyssey a bit more get-up and go so that drivers will have no problem getting up to speed whether they're driving solo or shepherding a full minivan-load of people, pets, and other cargo. Additionally, the high amount of gears means that finding the perfect gearing is easy with smooth shifting and minimal engine noise.
Handling & Braking
Honda introduced a new Odyssey platform last year to great acclaim as it gives the vehicle a more stable, confident, and smooth feeling over the road. This 2019 Honda Odyssey features a special rear stabilizer bar that ensures the vehicle handles as superbly on odd and uneven road surfaces as it does on fresh pavement. This stabilizer paired with a platform shared with an SUV makes the 2019 Odyssey feel more like a crossover or small SUV when on the road. This means a vehicle that is light, quick, and comfortable and not jarring or sluggish.
But strong bones are only one part of what drivers look for in a comfortable and desirable vehicle. Another key component to consider when test driving the 2019 Honda Odyssey or any other vehicle is how it feels at the wheel. This is another area that the Odyssey excels at with steering that is extremely precise and sharp. Whether you're trying to navigate the crazy downtown streets of Chicago or you're taking the family out to the country for some R&R time, you'll love how confident you feel behind the wheel of the 2019 Honda Odyssey.
The 2019 Honda Odyssey not only offers responsive braking capabilities, but every trim model also includes automatic emergency braking -- as well as a long list of other driver assist safety features. This goes a step further than manual brakes to help mitigate collisions and keep all occupants as safe as possible.
Now Isn't it Time for a Real Test Drive of the 2019 Honda Odyssey?
Now that you have an idea of what to expect when you get behind the wheel of the 2019 Honda Odyssey, isn't it time to do so in-person? Here at McGrath City Honda, we make test driving a breeze and invite your whole family down to give this model a try!