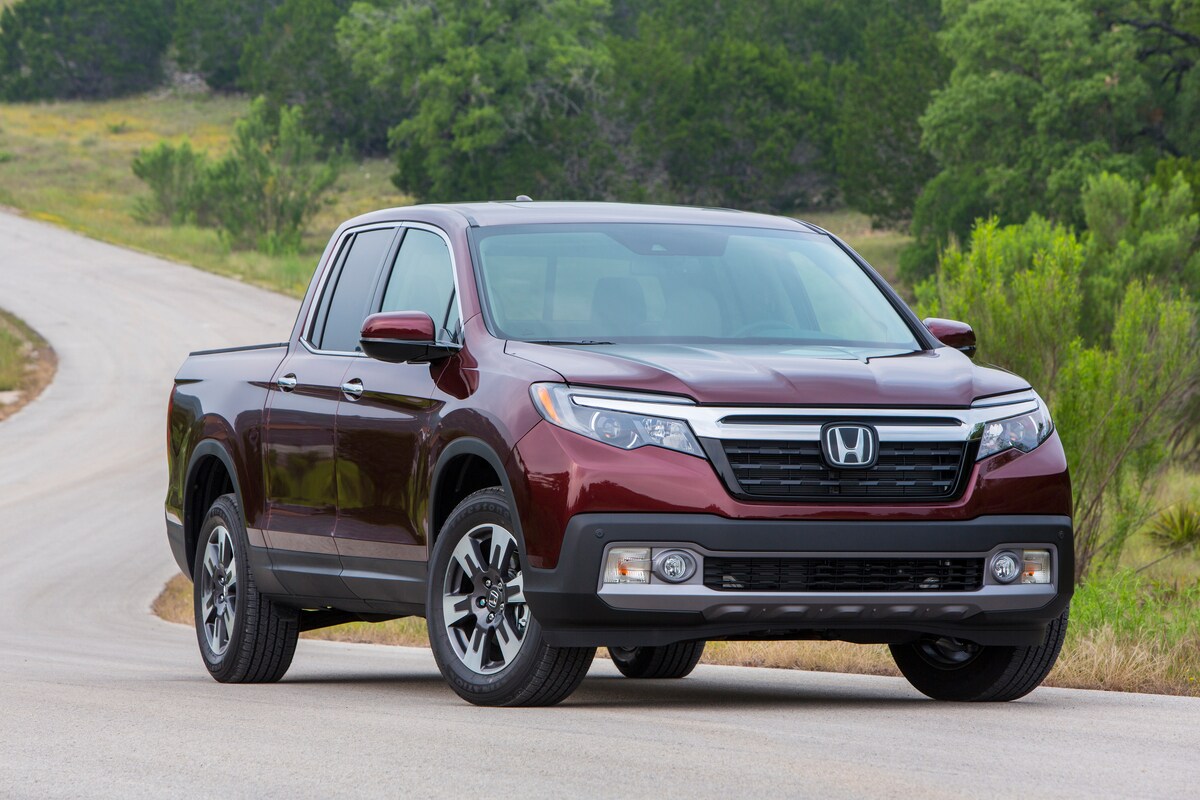 The 2018 Honda Ridgeline was named one of Car and Driver's 10 Best Trucks and SUVs, and the 2019 rendition continues to offer excellence. As it should with any pickup truck, that excellence begins with a powerful engine that affords solid performance capabilities.
Hefty V6 Power Comes Standard
Beneath the hood of the 2019 Honda Ridgeline lies a hefty 3.5-liter V6 that generates 280 horsepower and 292 pound-feet of torque. This is the standard engine on all trims, so there's no need to worry about paying for extraneous features you don't need to get a decent engine that you do need. Simply select the trim that has the right combination of features, and you can trust that there's a workhorse under the hood.
To make sure all that power is taken full advantage of, the V6 is paired with a six-speed automatic transmission that seamlessly delivers power to the axles. Front-wheel drive comes standard, but all-wheel drive and Honda's advanced Intelligent Variable Torque Management. With the latter options, the power delivered to each wheel better translates to on-pavement traction even in slippery conditions.
All-Around Performance Capabilities
With this engine, the 2019 Honda Ridgeline is designed to meet the diverse performance needs that pickup drivers have. The bed can be loaded with up to 1,580 pounds, and towing capacity tops out at 5,000 pounds when the truck's equipped with all-wheel drive. Front-wheel drive versions can to up to 3,500 pounds, which is still sufficient for many people's needs.
This decent cargo and trailering specs are balanced out with a fuel efficiency and acceleration that larger engines usually don't afford. EPA-estimated fuel economy is 19 city and 26 highway miles per gallon, and MotorTrend got the truck from 0 to 60 miles per hour in a speedy 6.4 seconds when nothing was in tow.
Admittedly, there are pickup trucks with heavier payload and towing capacities. There are also subcompact sedans with higher fuel efficiencies. For a vehicle that can move most loads, tow typical trailers and still gets good fuel mileage, however, the 2019 Honda Ridgeline is a serious contender.
Test-Drive the 2019 Honda Ridgeline
To test-drive the new 2019 Honda Ridgeline at a location near Oak Park or Cicero, drive over to 6720 W. Grand Ave., Chicago. At McGrath City Honda, you'll find lots of these trucks ready to be tried out, and you're welcome to do so whenever the dealership is open Monday through Saturday.