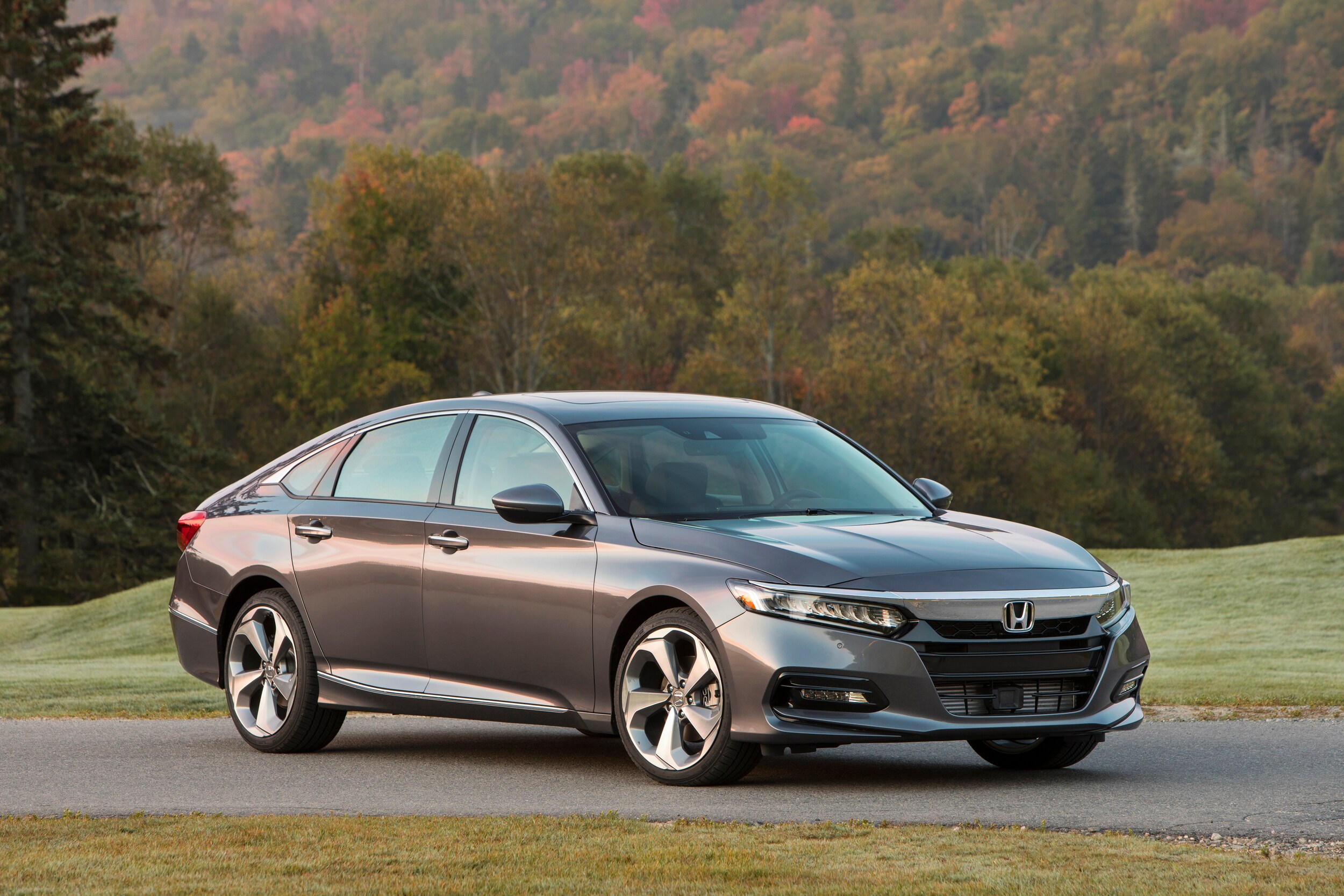 The Honda Accord is simply a quintessential family sedan. It's a card that is renown for its strong safety rankings, an appealing design, and plenty of comfort-oriented features and design choices. If you are an Oak Park driver looking for a solid all-around vehicle available at good starting prices, then you absolutely should take a moment to consider the 2019 Honda Accord. Just take a look at the following key features of this dynamic sedan to get a better understanding of why the Accord is one of America's best selling vehicles and why you should consider driving it home today:
4 Features of the 2019 Honda Accord
An exciting four-cylinder engine option. The Honda Accord got an exciting overhaul last year and part of that included a refresh on the engine offerings that continued to this year's model. For the 2019 Honda Accord, the most desirable of the three available engine offerings is the new 2.0-liter turbocharged four-cylinder engine that can generate an incredibly impressive 252 horsepower and 278 pound-feet of torque and comes equipped with a smooth-shifting 10-speed automatic transmission.
Longer wheelbase means more room all around. Another part of last year's redesign included an entirely new platform that boats a significantly longer wheelbase. Due to this major change, the 2019 Honda Accord enjoys more rear-seat legroom and more trunk cargo room. While legroom in the Honda Accord was always considered ample, now it's even more generous and even the lankiest of teenagers and adults won't feel cramped when riding in the back seats. Additionally, the 2019 Honda Accord boasts an impressive 16.7 cubic feet of trunk space that means you can fit more groceries, sports equipment, and other items than ever before.
Standard safety tech across every trim. As we mentioned above, Honda is renown for its safety and the 2019 Honda Accord is no outlier. This auto manufacturer has gone to great lengths to ensure that this is a model that Oak Park parents can feel safe and secure in. Every trim level of the 2019 Honda Accord comes standard with key driver assist safety technologies like adaptive cruise control, lane departure warning, automatic emergency braking with forward collision warning alert, an informative rearview camera and more.
Available hybrid model. The 2019 Honda Accord is an incredibly fuel-efficient sedan, even as a gas-only model as the traditional version of this model earns an incredible EPA-estimated 30 miles per gallon in the city and 38 mpg on the highway. But if those fuel savings aren't quite enough, you should take a gander at the available

2019 Honda Accord Hybrid model

. This version of the model looks and drives just like the gas-only model but enjoys even more impressive fuel economy ratings. The hybrid version gets an astounding 48 mpg in the city and 48 mpg on the highway. To put that in perspective, it's 10 miles from downtown Oak Park to Chicago's Millennium Park on Lake Michigan. And so an Oak Park driver could make two full round trips to the park on just one gallon of gas and still have fuel left over for an extra grocery or restaurant stop.
Check Out All These Features For Yourself at McGrath City Honda
For more information about the 2019 Honda Accord, come down and visit us at McGrath City Honda where we have a large selection for you to browse through. All of our Honda Accords come available with new car financing or attractive leasing terms so that you can pick both the vehicle and the rates that fit with your budget and lifestyle needs. Learn more today!