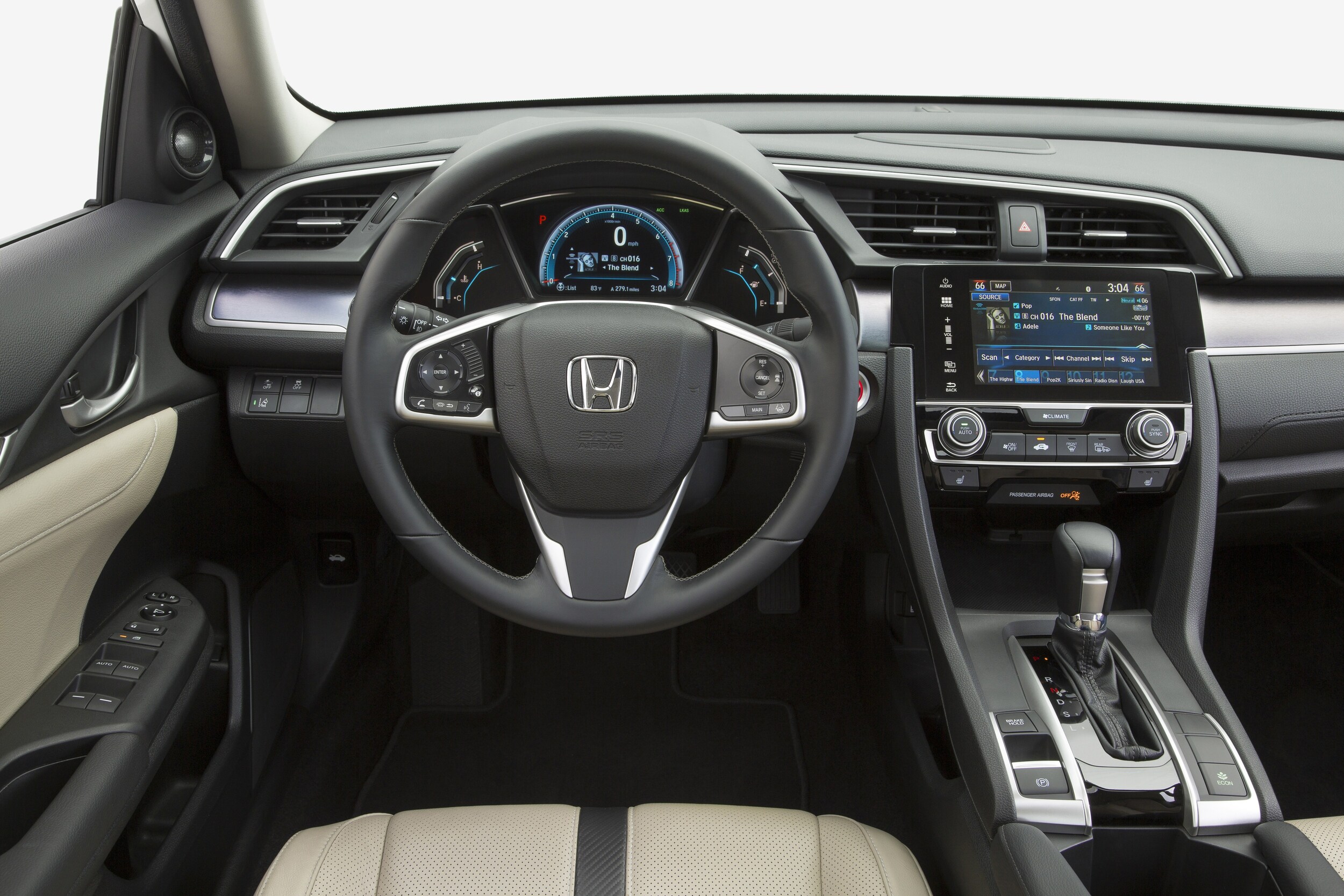 Once you've decided to get a certified pre-owned Honda, you can rest easy knowing you've made a wise decision. No matter which year and model you choose, you'll have a Honda that has passed a 182-point inspection, comes with multiple warranties and includes Honda Care -- not to mention has other benefits as well. You just have to decide what particular certified pre-owned model you'd like. Here's how to go about doing that.
Consider Your Seating and Towing Needs
You'll first want to consider any specific seating or towing capacity needs you have, because these might significantly limit your choice of models.
For example, you'll probably need either a Honda Odyssey or Pilot if you're looking for a vehicle that seats more than five. Both the Odyssey and Pilot can seat up to eight.
If you're looking to tow something heavy, the Honda Ridgeline, Pilot or Odyssey might be good choices. These have some of the highest towing capacities of all Honda vehicles.
Should either of these requirements be applicable, the above-mentioned models will form your short list of certified pre-owned Hondas to look at. If you don't have any such needs, you can likely eliminate these vehicles from your list because their main benefits are their seating capacities and/or towing capacities.
Choose Your Type of Vehicle
Assuming you don't have any specialized seating or towing needs, the next step is to decide what kind of vehicle you want. There are four primary options that remain after the Odyssey minivan and Ridgeline pickup have been eliminated from consideration:
coupes have two doors, offering a sporty look and exciting driving experience
sedans are classic cars, offering a variety of options that range in style and performance
hatchbacks have a cargo area instead of a trunk, offering extra stowing space
SUVs are larger, offering maximum seating and cargo space
Within each category, Honda makes a number of models that differ in size, power and features.
Select Your Preferred Engine
Once you've settled on a type of vehicle, you'll have a few engine options to choose from. The exact options available vary from one vehicle type to the next. Some of the engines you might be able to choose from include:
traditional four- and six-cylinder gasoline engines
hybrids that have electric and gasoline engines
plug-in hybrids that can run on electric-only or hybrid engines
electric-only engines
(Honda's fuel cell vehicles are currently only available in select areas, namely Southern California.)
Test Drive Multiple Certified Pre-Owned Honda Models
At this point, you should have a short list of certified pre-owned Honda models that meet your needs and have an engine type you like. All that remains is to go and test drive those models that are on your list. Search the available certified pre-owned Hondas available, and schedule a test drive for the ones you like. On each test drive, pay attention to the vehicle's:
size and maneuverability
color and exterior appearance
interior comfort and features
acceleration and driving experience
year, mileage and price
It's these factors that will help you decide which of the models you're looking at is the best one for you.
See the Inventory at McGrath City Honda
If you're in the Oak Park, Cicero or another Chicago community, let us at McGrath City Honda help you through this process. We're conveniently located at 6720 W. Grand Ave. in Chicago, and we have a great selection of certified pre-owned Hondas for you to choose from. Ask our sales staff, and they'll help you find the perfect one.