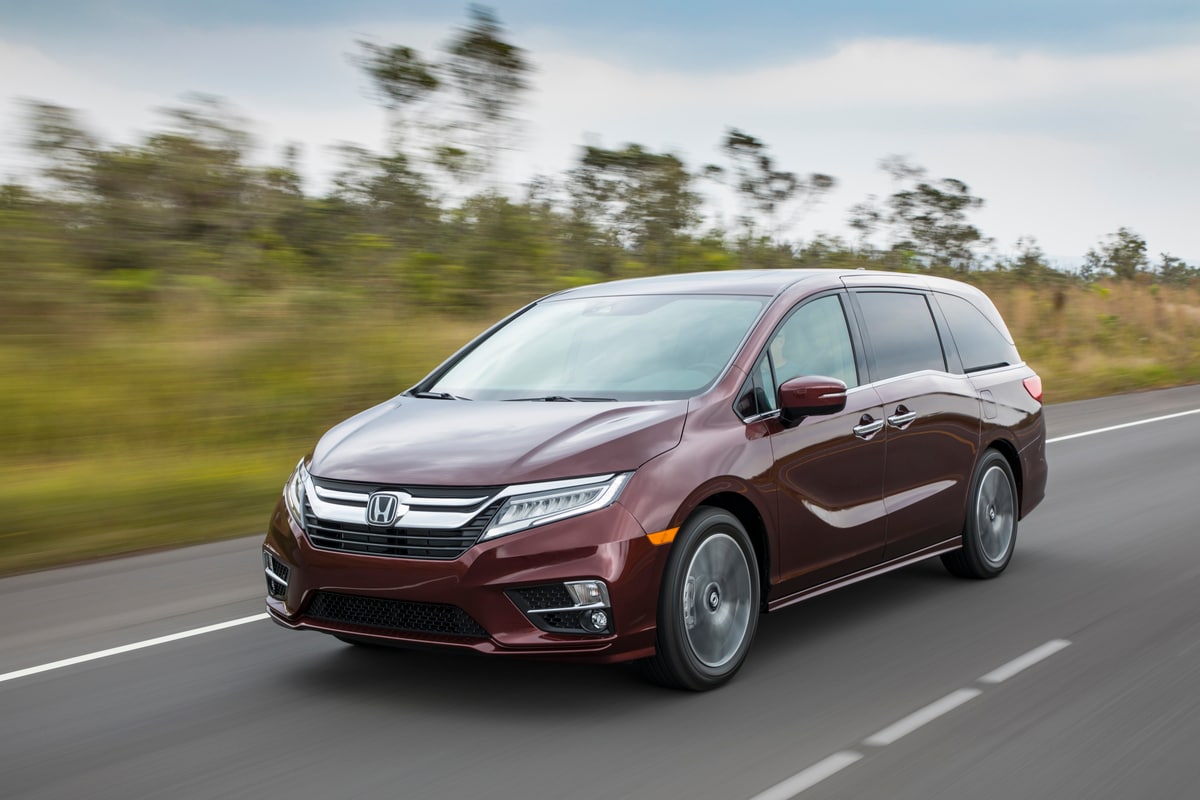 The Honda Odyssey is a perennial favorite, and the 2019 Honda Odyssey is already being praised for its family-friendly amenities. Here's a look at what exactly makes this minivan a great family car.
Advancing the Standard for Safety
In many ways, the 2019 Honda Odyssey sets the benchmark for safety among minivans. The model earned an Overall 5-Star Rating from the NHTSA, and it's an INHS Top Safety Pick when equipped with LED headlights and Honda Sensing. These top safety marks merely scratch the surface of how Honda approaches safety, however.
Honda Sensing is a suite of advanced driver-assist features that come standard on four of the five 2019 trims. The suite includes the latest in driver-assist technology and has a:
Collision mitigation braking system

Road departure mitigation system

Adaptive cruise control system

Lane keeping assist system

These features are of the utmost importance and potentially life-saving, but they're hardly the only way Honda approaches the subject of safety.
Something as simple as the 2019 Honda Odyssey's car seat anchors show how engineers kept families specifically in mind when designing the minivan. The model received a Good+ rating from the INHS for car seat anchor placement, which examines how easy the anchors are to use. The next-highest minivan rating was merely Acceptable in this category.
With solid ratings, high-tech equipment and easy-to-use features, Honda created a trio that few can match.
CabinWatch for Monitoring Backseat Activity
Inside the cabin, Honda's available CabinWatch makes it easy to monitor backseat activity in both the second and third rows. CabinWatch uses an in-vehicle camera to show video of the back seats on the dashboard infotainment screen. Drivers simply have to glance at the screen when they want to see what backseat passengers are doing, and there's even night vision to help with monitoring at night.
Families with children of all different ages have made good use of CabinWatch. It's obviously useful for policing backseat arguments between siblings, but it's also helpful when checking to see if a baby is sleeping. When kids are older, the same system can be used to assist with chaperoning dates and other outings.
CabinTalk for Communicating Between Rows
CabinWatch is often paired with CabinTalk, which make inter-row communication much easier. Instead of shouting or turning around to communicate with second- and third-row passengers, CabinTalk lets drivers talk directly with passengers via the rear speakers and entertainment system's headphones. Even if kids are watching a movie in the back, the system can interrupt the movie's audio so there's no struggle to get passengers' attention.
Rear-Seat Entertainment System for Watching Videos
Of course, the 2019 Honda Odyssey is available with a rear-seat entertainment system. The system will stream audio apps, and play Blu-Rays and DVDs. It also has accessible functions for passengers with disabilities.
Test-Drive the 2019 Honda Odyssey
To experience these features and find out whether the 2019 Honda Odyssey is right for your family, take one for a test drive at McGrath City Honda. You'll find lots of them among our many new Hondas for sale.
We're close to Cicero and Oak Park, at 6720 W. Grand Ave, Chicago, and you're welcome to stop by Monday through Saturday when we're open. Bring the entire family with you, and let everyone see the minivan in person. We're confident that it will quickly become a favorite of your family's, just as it has for many others.