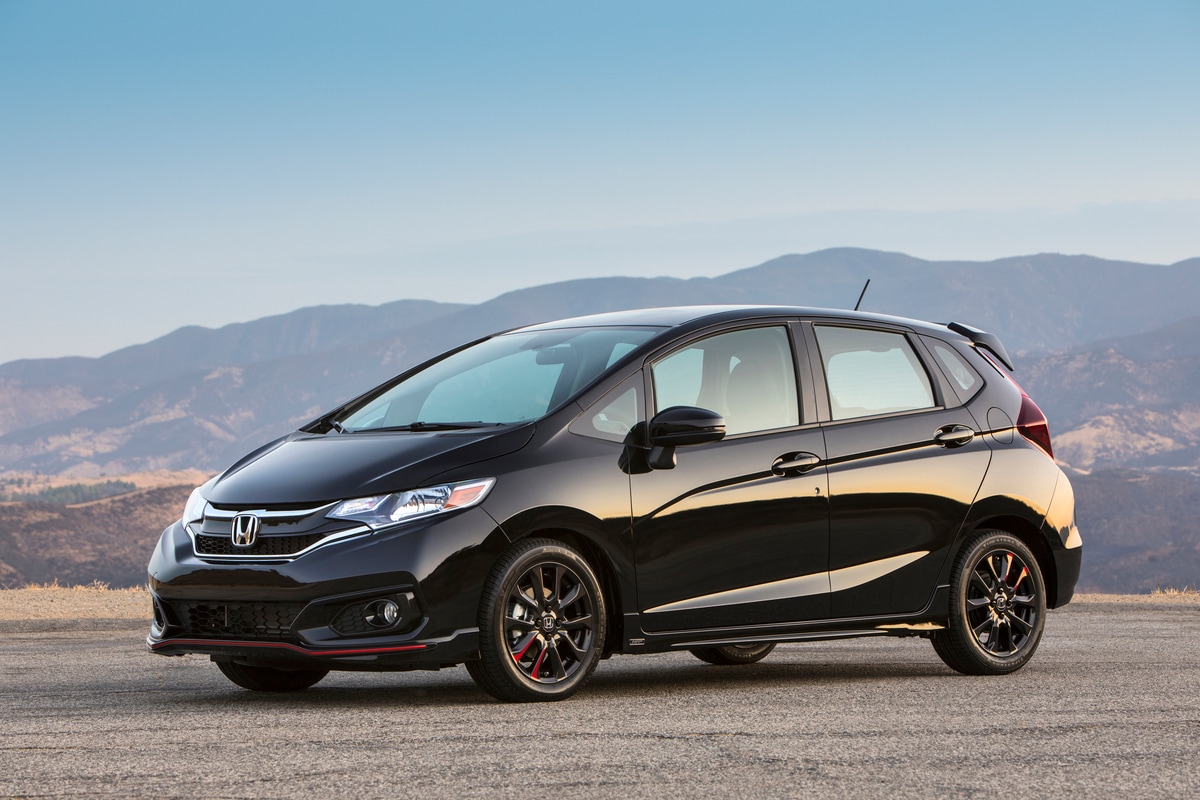 4 Reasons to Buy the 2019 Honda Fit Sport
If you have been looking into fuel-efficient, compact vehicles, there are quite a few options on the market. However, there are also some clear differences among the competitors. While many manufacturers have created a solid product, none of them quite compare to the overall design and performance of the 2019 Honda Fit Sport. Here are just a few reasons why this model should be at the top of your list:
1. The In-Cabin Technology
Today's cars are more wired than ever before. From safety cameras to music players, the latest technology has been incorporated into the 2019 Honda Fit Sport. Those who have to make the commute from Oak Park, Cicero and other Chicago suburbs will appreciate that both Apply CarPlay and Android Auto connectivity are available. You can listen to your favorite music and shows while you make your daily commute.
For those who are looking for the latest safety features, the 2019 Honda Fit Sport come equipped with plenty of monitoring and warning devices that will help you stay alert and aware of traffic. Highlights include forward collision warning, emergency automatic braking, adaptive cruise control and lane departure warning and intervention. The infotainment system also includes navigation features, and console USB ports will help keep all your devices charged.
2. Highly Manueverable
With the 2019 Honda Fit Sport, you can easily maneuver in and around rush hour traffic and fit into even the tightest of parking spots. You won't have to worry about driving laps around the block waiting for a spot to open up, and the sporty and responsive design is perfect for big cities. With great visibility for both drivers and passengers, you can easily see other drivers and safely make lane changes.
Perhaps best of all, the smaller hatchback configuration doesn't mean that you have to sacrifice passenger or cargo space. There is still plenty of room in the cabin to accommodate everyone and rear seats can be easily reconfigured to create more room.
3. Fuel-Efficiency
With the 2019 Honda Fit Sport, there is no need to waste money on gas. The EPA estimates a 36 mpg combined rating with 40 mpg on the highway. Those are impressive numbers that make this model a leader among its class. You can spend less time at the pump and feel good about your carbon footprint.
4. Sporty Styling
Just because the 2019 Honda Fit Sport is a sub-compact car doesn't mean that it can't also look and feel like a sports car. The sleek exterior has been updated and provides a look that is sure to draw attention. With nimble handling, excellent acceleration and responsive steering, you might just enjoy driving again.
The sporty details carry into the cabin for a modern look that is full of attractive details. Most of the surfaces are soft to the touch, which adds a feeling of sophistication. You will feel like you are riding in a much more expensive vehicle.
Finally, the dashboard and controls are easy to reach and use. The overall layout gives the cabin a super modern feel that highlights all the available technology and puts all your safety and entertainment controls right at your fingertips.
As more drivers move away from bulky SUVs and look for compact and subcompact vehicles that are more practical for daily commutes in and around Chicago, the 2019 Honda Fit Sport continues to build on its reputation as a best in class option. This model provides all the best in available technology, spacious cabin design and agile handling in a neat package.