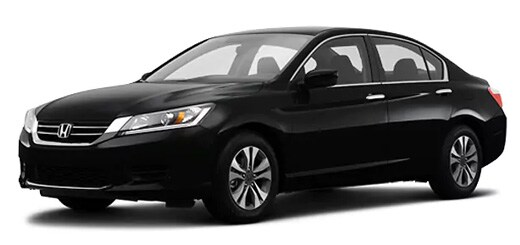 Whether you are browsing through online inventories or visiting showrooms, the allure of a new car can be tempting. Some people simply can't get enough of that new car smell, but buying a new car isn't always the right financial decision. You may be able to get more value for your money if you purchase a preowned Honda that will allow you to enjoy a sleek, stylish and reliable vehicle while also saving money. If you aren't sure whether you should be shopping the Chicago area for a new or used Honda, here are 5 reasons to buy a preowned Honda.
1) Great way to save money
First and foremost, buying a preowned vehicle provides the perfect way to make the most of your money. A used car can still have extremely low mileage, but costs significantly less than driving a new model off the lot. There are vehicles in Oak Park and surrounding areas that are still relatively new and have only clocked around 30,000 miles. While the car may not be "brand new," it still has plenty of life left and costs thousands of dollars less.
2) Preowned vehicles are reliable
Honda already has a reputation for designing and manufacturing reliable and long-lasting vehicles. You can enjoy additional peace of mind when you purchase a certified preowned Honda, which has been put through a rigorous inspection process before being put up for sale. These vehicles also come with an impressive warranty so that you are protected if anything does go wrong. The warranty includes powertrain coverage for 7 years or 100,000 miles, beginning at the car's original date of sale.
3) You have more options
Purchasing a preowned Honda means you will be able to choose from a wide selection of available vehicles. Find the perfect combination of mileage, features and pricing to fit all your needs. Honda Civics and Accords are two of the most popular models on the market because they offer a great look along with superior performance and fuel efficiency. That means there will be plenty of available inventory to shop from throughout Oak Park, Cicero and the surrounding areas.
4) Your insurance rates will be lower
A new car can mean significantly higher insurance rates because lenders want to make sure the vehicle has adequate coverage. Because preowned Hondas cost less, you won't have to pay as much to satisfy the lender requirements if you take out a loan.
5) Less depreciation
The value of cars depreciates over time, but the biggest drop in value occurs right away. For example, the moment you drive a new car off the lot, it is no longer considered "new" and the value decreases. With a preowned Honda, the previous owner has already experienced the most significant period of depreciation and your vehicle will hold value better.
Whether you buy new or used, Hondas are excellent investments. However, purchasing a preowned Honda may be the better financial decision in order to enjoy low monthly payments and insurance rates. The good news is that a used Honda represents an incredible value. You can drive a safe, reliable car that still offers impressive performance without have to worry about stretching your budget too thin.
To learn more about the benefits of preowned Hondas and browse through an extensive inventory, visit McGrath City Honda today. Our convenient location and hours make it easy to stop by during your free time and work with a friendly and knowledgeable professional to get matched up with the perfect preowned Honda. We look forward to meeting you!