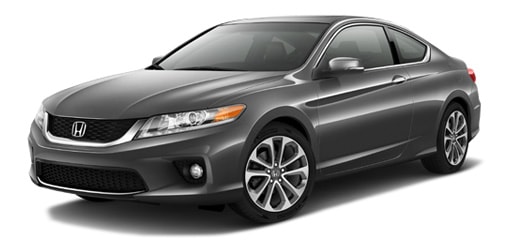 Purchasing a pre-owned vehicle is a great way to save money, but many buyers are scared that they might get stuck with a lemon and end up putting more money into repairing a used car than it would have cost to purchase a new vehicle. McGrath City Honda takes the worry and anxiety out of car buying with our Honda Certified Used Cars. If you need a new, reliable vehicle, then here are just a few of the top benefits to consider when shopping.
1) All Honda Certified Used Cars are thoroughly inspected
You can rest assured that any certified Honda has been put through a rigorous inspection process that is conducted by a highly trained technician. Both the interior and exterior of the vehicle are inspected and parts that meet a certain criteria for wear and tear are replaced. Just some of the main areas of inspection include:
Brakes
Tires
Engine and drivetrain
Exhaust
Overall body condition
A vehicle will not receive a Honda certification if it does not meet high standards for safety and performance. This means that you can drive off the lot knowing that you won't have to visit the repair shop any time soon.
2) Honda Certified Used Cars come with a vehicle history report
At McGrath Honda, we know that drivers and consumers throughout the Chicago, Oak Park and Des Plaines areas and beyond value transparency. The vehicle history report allows you to have a full picture of registration and accident history, odometer readings and much more. You will have all the details you need to make an informed purchasing decision. In fact, your vehicle will also come with buy-back protection in the event that the history report turns our to be incomplete.
3) Your pre-owned Honda comes with a comprehensive standard warranty
You simply won't receive the same level of warranty protection from other dealers and private sellers. The powertrain system and essential components will be covered for 7 years or 100,000 miles. In addition, the non-powertrain systems will be covered for 12 months or 12,000 miles after the new vehicle warranty has expired. If you do need repairs, you won't have to worry about paying a deductible as long as you take the vehicle to a Honda dealer.
4) Purchasing Honda certified used cars qualifies you for Honda financing deals
Because Honda puts so much work into making sure that their certified used cars are in top shape and will run like new for many years to come, Honda is more than happy to offer money-saving financing deals on these vehicles. You will have access to Honda Financial Services and be able to work closely with experts to find the best possible interest rate that will help reduce your monthly payments and allow you to pay off your car faster.
5) Honda certified used cars qualify for Honda Care® Certified Additional Coverage
For an additional fee, you can enroll in extended coverage with plans that will cover your vehicle for up to 8 miles or 120,000 miles. This plan also includes roadside assistance, rental vehicle reimbursement, lock-out assistance and much more. It is the perfect way to protect your vehicle and your family.
At McGrath City Honda, we carry an extensive selection of Honda certified used cars so that you can have access to affordable and reliable vehicles. Peace of mind can be priceless, especially when you rely on your car to get to and from work, transport your kids, run errands and travel to see friends and family in and around Chicago. Contact us to learn more.